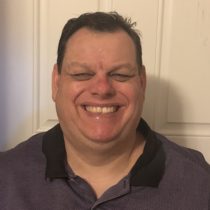 Kevin Smith is a successful real estate professional with 22 years of experience in the industry. He currently serves as the President of Wexford Realty, overseeing numerous high-profile transactions in the commercial and residential sectors. In addition to his real estate work, Kevin is the proud owner of LongEx, a new online retail shop specializing in beach and outdoor lifestyle products.
LongEx was born out of Kevin's deep passion for the beach and the natural beauty of the great outdoors. As a longtime lover of the ocean and all things coastal, he saw an opportunity to create a brand that would cater to like-minded individuals who shared his love for the beach and outdoor activities. The products offered by LongEx are carefully curated to reflect this passion, featuring everything from Beach Towels and Apparel to Wood Canvas and Phone cases.
Thanks to Kevin's extensive background in real estate, he brings a unique perspective to the world of online retail. His property development and management expertise has helped him create a strong brand for LongEx, which is deeply connected to the beach lifestyle he cherishes. With his focus on quality, customer service, and a genuine love of his products, Kevin is poised to turn LongEx into a significant player in online retail.
---
Contact Details
Office : 646-357-1260
Mobile : 347-267-0404
Fax : 866-387-3810
---
Send a Message